.
Four Orlando Health nurses were recently recognized for their unique contributions to the nursing profession. Susan Fowler, PhD, RN, CNRN, FAHA was named Researcher of the Year by the National Association of Clinical Nurse Specialists (NACNS). The award acknowledges nurses for accomplished sustained programs of research that significantly contribute to advancing the theory and practice of nursing. Dr. Fowler's body of research includes an examination of new graduate nurses' experiences in a nurse residency program; the training, planning and preparation nurses need to ensure the safety of hospitalized children with tracheostomies; and the novel use of a nurse-led stroke-responder telemedicine system.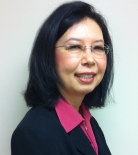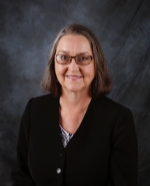 In addition, two Orlando Health nurses were inducted into the inaugural class of fellows in the Clinical Nurse Specialist Institute, an arm of the NACNS that develops and promotes the charitable, educational, innovative clinical practice, and scientific purposes of the NACNS. Daleen Penoyer, PhD, RN, CCRP, FCCM, and Patricia Geddie, PhD, APRN, AOCNS, who are members of Orlando Health's Center for Nursing Research, are two of members of the inaugural class of 38. Dr. Penoyer has conducted research into the impact different types of care on ventilator events have on patient discharge outcomes and the impact multidisciplinary and multimodal care has on sepsis outcomes. Dr. Geddie's research focuses on predictors of unplanned hospitalization in older adults with cancer. Dr. Geddie has also been recognized as Advanced Oncology Clinical Nurse Specialist (AOCNS®) of the Year by the Oncology Nursing Society (ONS) and as an Outstanding Alumni, Education from University of Central Florida College of Nursing.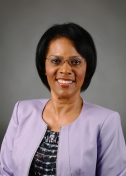 A fourth Orlando Health nurse, Joy Parchment, PhD, RN, NEA-BC is the recipient of the American Organization of Nurse Executives (AONE) Mentor Award. The award recognizes nurses in executive practice who have been exemplary in supporting the professional development of his or her colleagues by serving as a mentor or advisor. Dr. Parchment serves as director of nursing strategy implementation and the Magnet® program at Orlando Health. She has served as a mentor/advisor in numerous capacities including one-on-one mentoring, mentoring numerous chairs of the Nurse Practice Council, and advocating for ongoing programs for nursing leadership development while personally developing multiple offerings. For over a decade, Dr. Parchment has been instrumental and invested in leadership development of nurses.
"We are extremely proud of these nurse leaders," said Jayne Willis, MSN, RN, NEA-BC, CENP, chief nursing executive and vice president, Orlando Health. "They are to be commended for the countless contributions that make to our organization and to our patients."